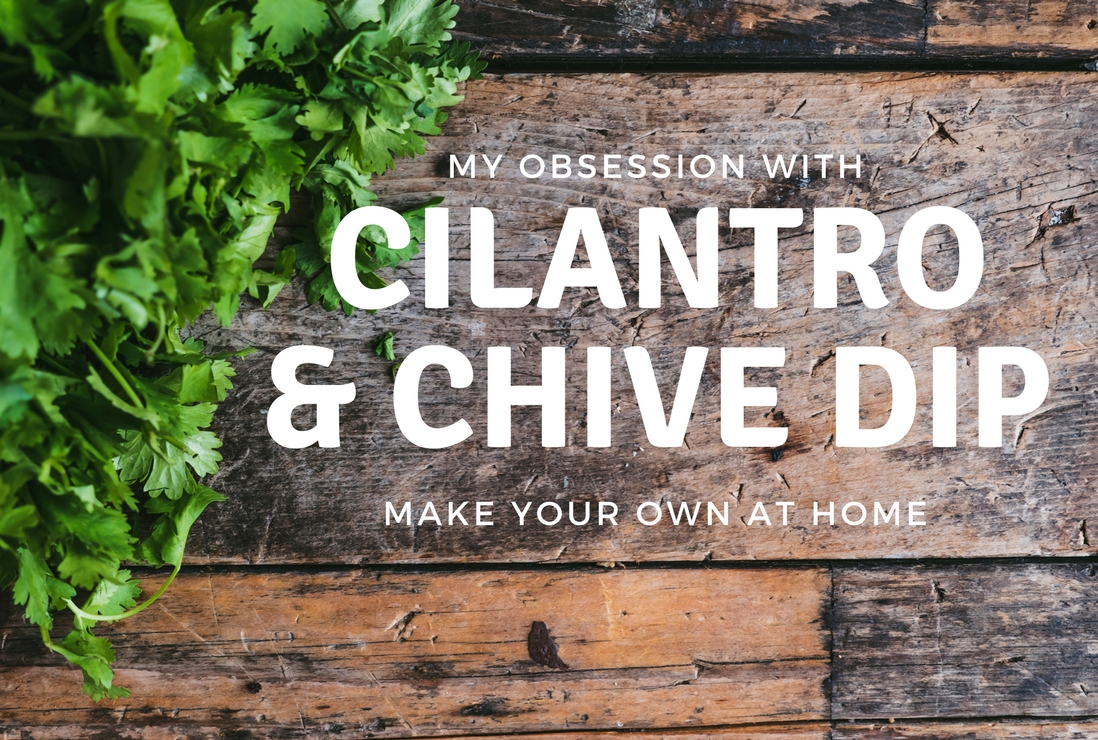 19 Mar

My New Obsession: Cilantro & Chive Yogurt Dip

One of my go-to stores that I hit frequently is my local Trader Joe's.  Aside from offering great meal inspiration and some healthy options (notice how I said some), they also have a huge selection of yummy goodness that often leads to obsession.  If you are a TJ's shopper you know of this obsession that I speak.

Now I don't generally like to buy their pre-made dips and goodies because I often find them loaded with unhealthy ingredients I would rather not have, one being canola oil.  Trader Joe's has a great selection of organic and healthy items, often times at a fraction of the cost of those offered at the grocery store, so I tend to have staples I pick up there on a regular basis.

On one of my usual trips I came across their Cilantro & Chive Yogurt Dip.  I LOVE cilantro.  The Love/Hate relationship people have with cilantro is always fun to debate, as we know for some it tastes like soap.  In our house it is a favorite, especially for our 6 year old that eats it like lettuce!  It caught my eye, I grabbed the container and proceeded to turn it over.  I was extremely excited to see the clean list of ingredients, but was sort of sad at the price tag.  I'll just say it, I'm cheap, and this container is not big.  I decided to give it a try and was hooked after one bite.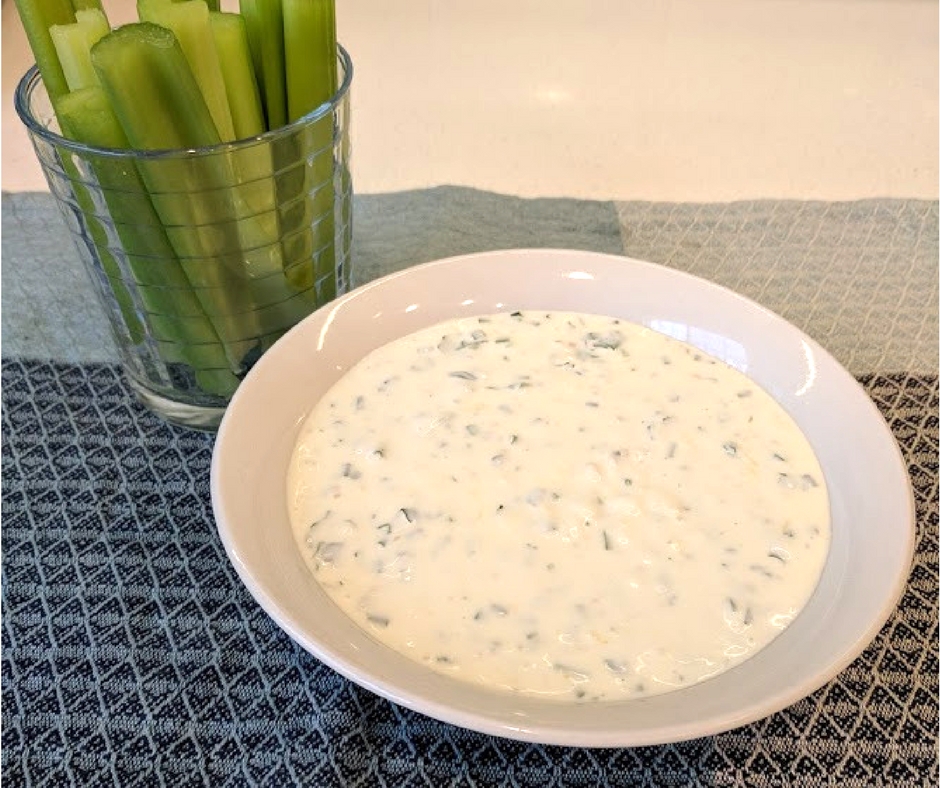 While I knew I could definitely make this on my own I hadn't quite looked for a recipe to feed my new obsession.  This all changed when I visited TJ's and it was nowhere to be found!!  A quick search revealed a recall due to listeria.  Don't ask me why after months it still has not returned to the store, especially since I'm able to buys all these ingredients at Trader Joe's in the first place, but if I was going to get my fix I had to take matters into my own hands.  I cam across a great recipe that I'm still tweaking a bit, but I'm so thankful that I'm able to satisfy my cravings and saving me some money in the process.
I especially love this dip with celery or carrots, but tortilla or multigrain chips are just as addictive!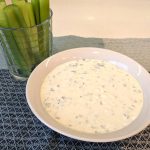 Cilantro & Chive Yogurt Dip
Yummy alternative to store bought Trader Joe's dip.
Makes 1.5 Cups
Ingredients
1

cup

Whole milk Greek yogurt

organic or grass fed if possible

3

Tbsp

Mayonnaise

paleo friendly or canola oil free

1/4

cup

Fresh Cilantro

finely chopped

1/4

cup

Fresh Chives

finely chopped

Zest from 1/2 a lemon

1

clove

Garlic

through garlic press

Salt and pepper to taste
Instructions
Combine all ingredients in a bowl.

Refrigerate for a minimum of 30 minutes for flavors to mingle.
I'm not a chef by trade so I'd love to hear your thoughts or suggestions as to what tweaks you made to make it your own.
I originally found the inspirational recipe from Eating Made Easy.